I'm working with Bay Area Rapid Transit (BART.gov) on developing creative new ways to engage a regional public service with the young people (<25) it serves!
Tik, Tok, it's #BARTtok! #
I worked on a first-of-its-type TikTok strategy that considers the unique challenges and responsibilities that come with creating content for a government.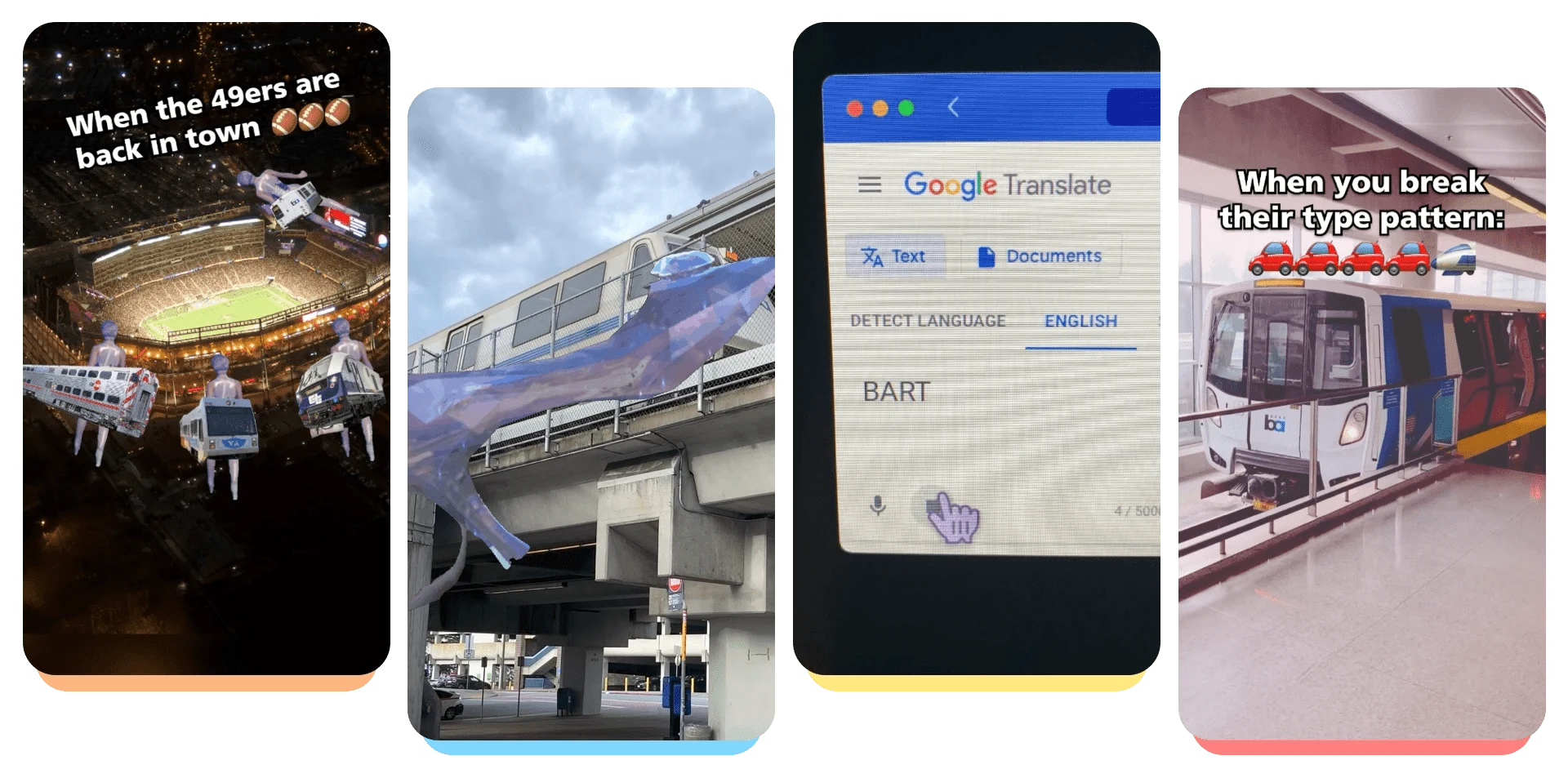 Building on top of my on top of my prior experience as a TikTok content creator, I am actively involved in handling the start-to-finish production of most videos (including drafting, filming, and editing!) Additionally, I also help guide the production of videos created by others at BART.
The most rewarding part of this (so far) is building the TikTok to the point where other people are making TikToks about BART!
We're still in the early stages of this project, but you can check out the videos as they go live on @sfbart's TikTok page!
️
More to come! #
PS There's much more in the works that goes beyond TikToks! Stay tuned!